Who is Team AdInMo? Part 4: Development
AdInMo's development team brings together a wealth of mobile game development and adtech expertise.
We pride ourselves on our SDK being best-in-class and remind ourselves every single day that our tech is going into someone's game – so don't break it! We chatted to James Murphy, one of AdInMo's SDK Engineers, to find out what it's like working in a remote tech-team.
Introduce yourself and tell us what your role is at AdInMo 
Hey all, I'm James Murphy and I'm an SDK Engineer working as part of AdInMo's development team. 
Describe a typical day at work
The whole development team works in two-week sprints, so I always know what's on the to-do-list. We also have a dev team daily stand-up which is important for team collaboration and so everyone knows what's going on across the full development schedule; front-end, back-end, dev ops and SDK.
I'm part of the SDK sub-team, so the average day for me involves coding to add new features to our Android and iOS  SDK. My focus is our Unity SDK and it's great to be able to work with the game engine and optimize our SDK for their mobile games community. I often work closely with the Technical Support team to test my Code (they love to try to break things!) before it's committed for release as well as to solve any technical queries in our developer community support tickets.
One of the things I love about my role is that it gives me the opportunity to work remotely whilst still feeling like an important member of the team and collaborating with my fellow engineers across different countries. In addition to this, being able to contribute towards an immersive advertising tool and building new tech is really exciting.
What do you want to achieve in the next 12 months
AdInMo's development team prides themselves on having a best-in-class performant SDK. In the next 12 months I'd like to continue to uphold the level of quality we have with our SDK as we roll out some great new features. One of my key projects will be the development of IAPBoost which integrates in-game advertising and IAP monetization which will be really interesting enabling two business models and making the player experience better.  and  I'm also looking forward to meeting all my teammates at the 2023 Team AdInMo on Tour event. e our first
What is your favorite all-time game/what game are you currently playing? 
This really is a tough one haha. My head says Call of Duty 4 just for the sheer amount of hours I spent on that game with friends as a teenager, but my heart says the original PS1 version of Crash Team Racing – This game, regardless of the fact that there is a superior remake available I will always come back to the og version and play it multiple times a year without fail ? At the moment though, I've been playing a lot of Cult of the Lamb which has to be one of the cutest games i've ever played!
What game character best represents you or who you would like to be? 
On the topic of Crash Bandicoot, he's pretty cool! Gets to chill on a tropical island with unlimited amounts of fruit (Lets just ignore the fact he has to save the world every few years).
What has been your best Team AdInMo moment so far?
The weekly team happy hour activities like the Jackbox Tee-KO game where you design custom shirts have been hilarious every time! I also really enjoyed learning how to play poker on one of the happy hours (Don't worry, it's not real money! – I'd be broke if it was ?).
Of course we have to ask: Cats or Dogs?
Cats without a shadow of a doubt. Don't get me wrong, I love dogs too but I love how independent cats are! Cats are just more my vibe, chilled and could sleep like 15 hours a day if left to it.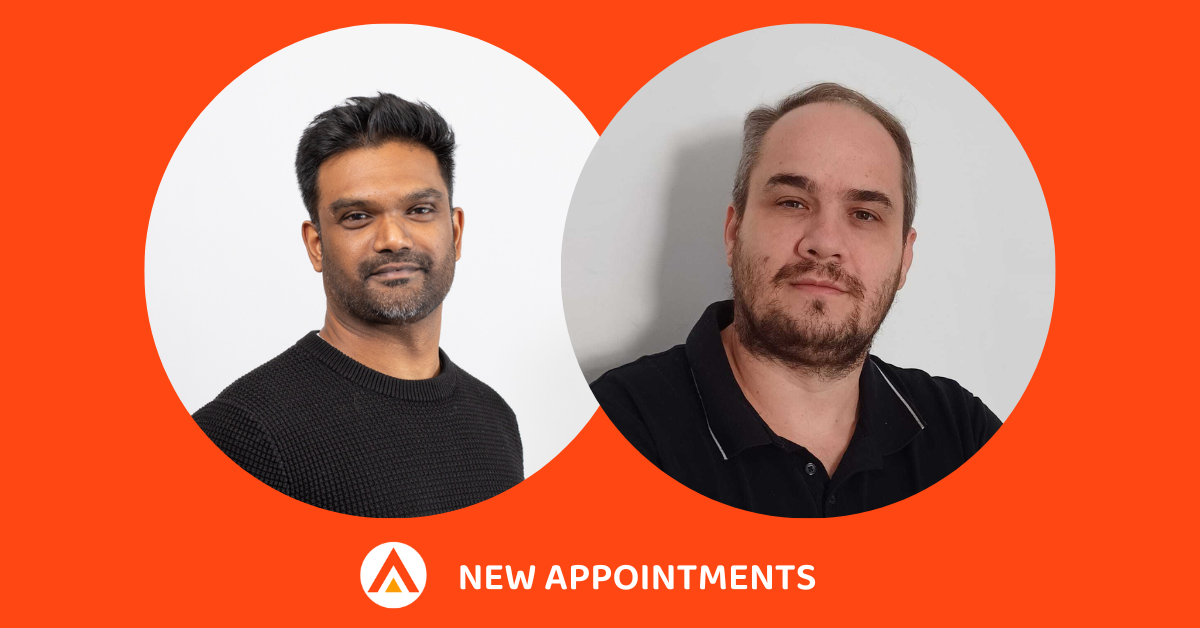 Two former 'MediaMathers' join Team AdInMo's Product Division to build out its measurement and addressability solutions enabling insight driven brand experiences in mobile games.  AdInMo, the mobile in-game advertising platform that gets brands into games in a way...
read more