Game Spotlight: Gumslinger from Itatake
Swedish developer Itatake were 2021 winners of Google Play's Indie Games Festival with Gumslinger: a gummy sweet inspired PVP shootout. In this first post in our new Game Spotlight Series, we chat to the team about their success and experience of monetizing with InGamePlay brand advertising.
A Brief History of Itatake 
Founded in 2011 in Gothenburg, Sweden, Itatake consistently delivers quality mobile games that stand out from the crowd, both mechanically and visually. From the unique side-to-side movement of Pukk, to the nightmare worlds of Rest in Pieces, to the joyful nonsense of Spaghetti Arms, Itatake's games are all wildly different while still retaining a signature feel, owing largely to their malleable characters and tight gameplay. Gumslinger is their latest and greatest game to date, with over 5 million installs on the Google Play Store alone.
In-Game Advertising Integration 
Itatake has delivered a great, immersive InGamePlay ad integration for Gumslinger, weaving ads naturally into the fabric of the game in a way that doesn't interrupt gameplay while commanding sufficient screen time to generate significant additional revenue. Many of the ads are placed in the game's 'Skill Shot' challenge levels, in which the player is required to nail precise shots in order to complete them. These levels make excellent locations for ads, as they provide a lot of screen time whilst the player takes the time to master each challenge. Framed as billboards in the background of each level, the ads don't interfere with gameplay at all, and simply add extra depth to the scenes they appear in.
What were the inspirations and core design pillars behind Gumslinger?
It's all about fun! Many entertaining ragdoll-like games are often fun to watch, but the gameplay often consists of pure luck instead of skill. With Gumslinger we didn't want that. We aimed to create a skill based game and keep the all about fun part. If you draw faster, aim better and use the different guns the right way you will win! We wanted the game to look hilarious and to be entertaining to both watch and play.
Our softbody jelly gummy mechanics was the key for achieving that. At the same time it was the biggest hurdle we faced. We have had many sleepless nights and a lot of whiteboarding, and our devs did a great job! Today, when we check the number of videos players have posted on YouTube and other platforms we can verify that we got it right and it was totally worth it.
Congratulations on the Google Play Indie Game Festival award.
Thanks! It means a lot for the whole team to get recognition for what we've created together. It's also very valuable for us to gain the traction for Gumslinger that is hard to get in these crowded days with so many great games.
How was your experience integrating InGamePlay ads into your game?
Technically it was easier than we  expected. It's always a challenge to add a new SDK into such a big project, but we are very positive!
Did your designers plan out an ad placement strategy?
Yes, we started to place them into a game mode containing different kinds of skill shots. It reduced our risks but also limited the opportunities. Everything worked well and smooth, and we are now placing ads in the main game mode with duels.
How do you think in-game advertising compares to traditional mobile ads?
It's a brilliant way to add more value to the monetization stream without negative effects for the players since it does not interrupt the flow. Just make sure you are doing it in a proper way to fit the specific game.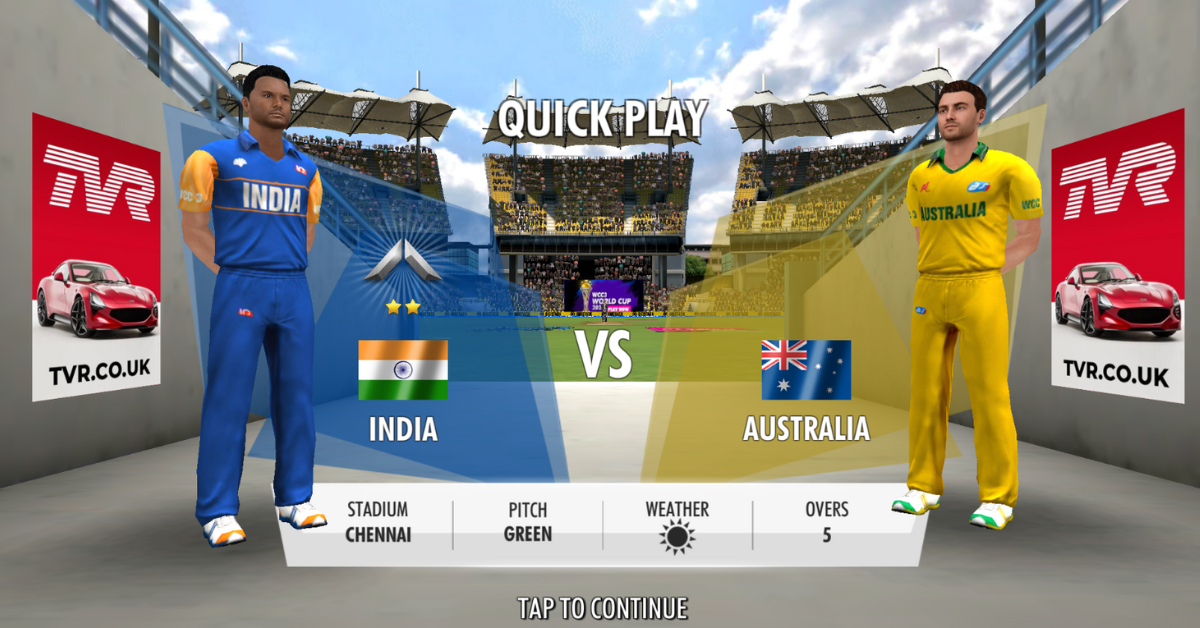 Advertising and live sports events go hand-in-hand with pitch-side billboards surrounding real-world stadiums. This makes in-game advertising  a natural fit for any sports mobile games and this month has been all about the Cricket World Cup 2023 reaching its climax...
read more