Game Spotlight: Super Mart from Arcadian Lab
Indie developers, Arcadian Lab, specialize in creating free-to-play idle-arcade mobile games with several sucessful titles in their portfolio. 
Earlier this year the studio decided to add intrinsic in-game advertising as part of their monetization mix, and after testing other in-game monetization platforms  they chose to integrate AdInMo's InGamePlay brand ads into their hyper casual shopping game, Super Mart.
We caught up with Arcadian Lab's Shehroz Ali to ask him his thoughts on in-game advertising and about the team's experience integrating with the AdInMo SDK.
Give us a short history of your game

Super Mart is an idle arcade, hyper casual game. You play a character who manages a supermarket; stocking shelves, manning the tills and hiring staff to help, in order to keep your customers happy.
What was the main inspiration for Super Mart?

Our core strength and interest lies in hyper casual games. We have around 4 years of experience and expertise working in hyper casual and have seen a lot of successful games launched in this genre. My Mini Mart by Super Sonic and My Perfect Hotel by SayGames are two great examples of idle arcade games that have inspired us. For SuperMart we chose to adopt a more hybrid, realistic art style of graphics that would be a more relatable experience.

Why did you decide to monetize with  in-game advertising?

If you compare traditional ad monetization over the last two years CPMs have fluctuated, LTA has increased and retention metrics have also changed. To achieve a higher LTV youneed to be open to  explore other monetization options such as audio and in-game.
How was your experience integrating InGamePlay ads into your game?

Yeah, that's a very interesting question. We explored other tools as well but found that compared with other in-game ad platforms, the AdInMo SDK is easier and more straightforward to integrate. You only need one key token for both Android and iOS and the same IDs. You do not need to create separately which  I think is a very handy feature. 
The developer  tools e.g. debugging where you can see the behavior of the placement and check if it is generating impressions or not are useful for testing purposes.We only spent a few hours integrating from start to finish, compared to other tools we have tried that have taken longer with many more steps to validate. It's a seamless self-service experience for busy developers.
Describe your ad placement strategy.

For the initial build we have chosen to place ads that appear on either side of the main supermarket entrance. These placements have a high PlayerDwellTime so it gives good impressions without interrupting the players or impacting the overall game experience.
What are your thoughts on using other features such as CrossPromo?

We are very interested in the CrossPromo feature because we are currently building our own in-house cross promotion tool. The ability to upload our own videos and images, and customize them according to our game's style and player experience is very handy. For example, placing ads for our other game titles on the home screen UI using AdInMo's CrossPromo would be a great feature!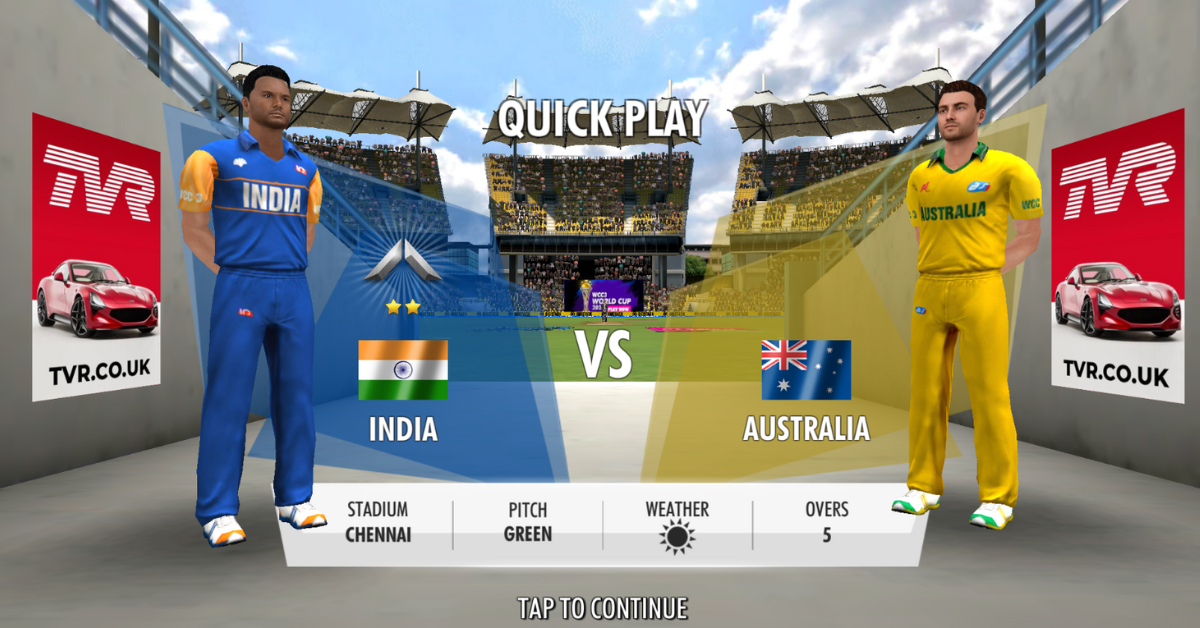 Advertising and live sports events go hand-in-hand with pitch-side billboards surrounding real-world stadiums. This makes in-game advertising  a natural fit for any sports mobile games and this month has been all about the Cricket World Cup 2023 reaching its climax...
read more