Giving Developers Choice & Control
The benefits of in-game advertising are clear: incremental revenue and a non-interruptive experience for your players.
But we know that, for you, it's in-YOUR-game advertising. This is why our toolset includes features to give developers more control over how InGamePlay ads appear in their games. In this article, we discuss those features, and how you can use them to customise the in-game advertising in your game.
One Size Does Not Fit All
Different games have different layouts, and there's no universal ad size that will fit well in all of them. That's why AdInMo's SDK has 13 different Aspect Ratios for InGamePlay ads, so you can select the sizes that work best for your gameplay. Ad sizes are tiered based on typical advertising campaigns to help you get the right balance between creative design and monetization.
Size Matters
The Placement Fit functionality lets you adjust the range of ad sizes that can be displayed by each of your ad placements.There are four options here, ranging from Exact to Very Loose; the looser you go, the more ads your placement will accept, both bigger and smaller than its original size.
Very Loose Fit provides the most flexibility and monetization opportunities and at the other end of the scale Exact Fit only displays ads that meet the exact size of your placement for maximum visual appeal. You can mix and match these within the same game, or even the same level, maybe choosing looser fits on less prominent ads, for example.
Better Backgrounds
Depending on the Placement Fit selected you can also adjust the Background Settings. If you're using a looser Placement Fit option, letterboxing will be applied when an ad smaller than your placement is delivered. The Background Settings options let you adjust the colour of this letterboxing. You can choose to set one Fixed Colour for your placement, or use the Calculated Colour option to give your placement's letterboxing a colour based on the average RGB value of the delivered ad.
In Background Settings you can also select the Shrink to Fit option. This automatically reduces the size of the ad placement, and its parent object, to exactly match the size of the ads delivered.
Right Place, Right Time
Depending on the location of your ad placements, and the pace of your game, you may wish to alter how many ads are displayed. You need to comply with minimum viewability times to get a valid impression, but after that it's up to you how often the ads cycle. Cycle Extension Time lets you increase the time it takes for an ad placement to cycle to the next ad up to 30 seconds.
See for yourself! You can download the SDK here, and you can access the AdInMo Developer Portal here.
Watch our handy step by step, walk-thru SDK Video Tutorial on how to place InGamePlay brand ads in your game.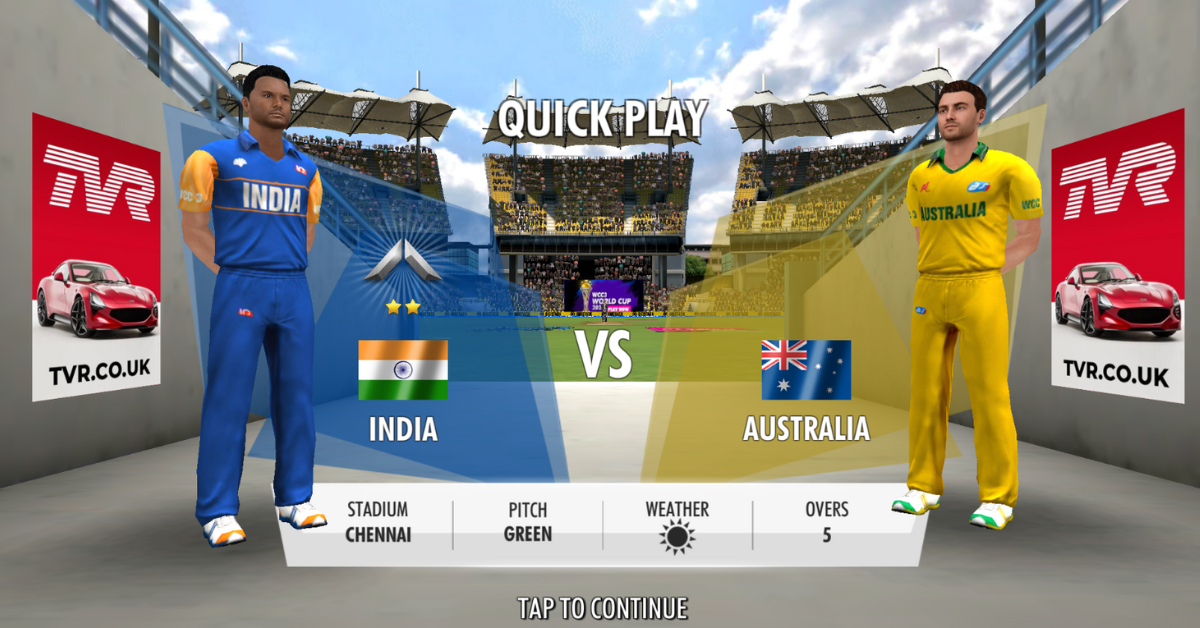 Advertising and live sports events go hand-in-hand with pitch-side billboards surrounding real-world stadiums. This makes in-game advertising  a natural fit for any sports mobile games and this month has been all about the Cricket World Cup 2023 reaching its climax...
read more