Indie Showcase Vlog from Develop: Brighton
While at Develop: Brighton our Head of Design, Nathan Ball, spent plenty of time hanging out at the Indie Showcase, which exhibited some fantastic innovations, ranging from playable abstract art pieces to complex meditations on grief and loss. Check out the full interviews in Nathan's vlog below, with a quick summary of the featured games.
Developer 1: Thomas Waterzooi
Team: Studio Waterzooi
Game: Please, Touch the Artwork
Thomas Waterzooi, a one-man development team, featured his abstract art-inspired puzzle game Please, Touch the Artwork at the event. The game has been on our radar for a while, having appeared on our 'Top 10 games from PG Launchpad #5' list, and it was great to see how the game has progressed since then, and to give it a go ourselves. In his interview, Waterzooi discusses his inspirations, his own relationship with art, and the difficulties of monetising a mobile game. Please, Touch the Artwork will be released later this year on both mobile and PC.
Developer 2: Malath Abbas & Adam Butcher
Team: Biome Collective
Game: The Maze
With an elevator pitch of 'Pokemon Go meets your favourite podcast', The Maze was off to a great start before we'd even seen it in action. An intriguing new title from renowned experimental studio Biome Collective, it promises to marry a David Lynch inspired story with a procedurally-generated game world that can adapt to any town or city. Developers Malath and Adam were keen to discuss the game's influences, and how the concept was inspired by long, uneventful walks during lockdown.
Developer 3: Colm Larkin
Team: Gambrinous
Game: Guild of Dungeoneering: Ultimate Edition
A remaster of a game with an established fan following, Guild of Dungeoneering is arriving at an opportune time; in the 5 years since it's original launch, the deckbuilder mechanics it utilises heavily have come into fashion, providing the ideal conditions for new players to discover and enjoy this indie classic. Colm Larkin discusses the game, its existing community from the original, and Develop in general in our interview. Guild of Dungeoneering Ultimate is set to release this November on PC.
Developer 4: Jens Isensee
Team: Serious Bros.
Game: Imagine Earth
A complex, sprawling game about colonising alien planets, blending traditional city-builder mechanics with the constant ticking clock of climate change, Imagine Earth stood out as the most ambitious game of the Showcase, eschewing typical indie simplicity for AAA scale. The game had no lack of heart, however, that other crucial element that tends to distinguish indie games from their larger peers; it's clear from speaking to Jens that developers Serious Bros. care passionately about the real-world issue of climate change, and are doing their bit to help by featuring them prominently in their game.
Developer 5: Sebastien Dubois
Team: GFX47
Game: No Plan B
GFX47 showcased an interesting title at the Showcase: No Plan B, a tactical planning game where you work out the best way to clear a room of hostels in advance, then press play and watch your carefully-crafted plans go off without a hitch… or watch them fail, and rewind and try again, as is more often the case. Dubois cites indie hit Doorkickers as the main inspiration behind the project, and that much is evident from the game's top-down perspective and cerebral approach to action. No Plan B will be released on Steam on the 1st of December.
Developer 6: Alyssa Cooper & Moritz Reinert
Team: Studio Sterneck
Game: Get Together
Appropriate for a game focused on co-operative puzzle solving, two developers from Studio Sterneck were present at the Showcase to discuss their recently-released title Get Together. Alyssa and Moritz, representing the art and coding sides of the development team, respectively, gave us some great insights into the game's development and influences, citing games like Ori and the Blind Forest as visual inspiration, and other co-op puzzlers for gameplay inspiration. Get Together is available on Steam now.
Developer 7: Mads Vadholt
Team: Mads & Friends
Game: The Forest Quartet
We rounded out our suite of interviews by chatting to Mads Vadholt, of Mads & Friends. The Forest Quartet, a game Mads describes as his 'lovechild', concerns the spirit of a recently-deceased jazz singer, attempting to help their still-living bandmates through the grieving process. Covering mature themes like mental health and the creative process, The Forest Quartet looks set to continue the proud indie tradition of tackling difficult subject matter when it launches on PC soon.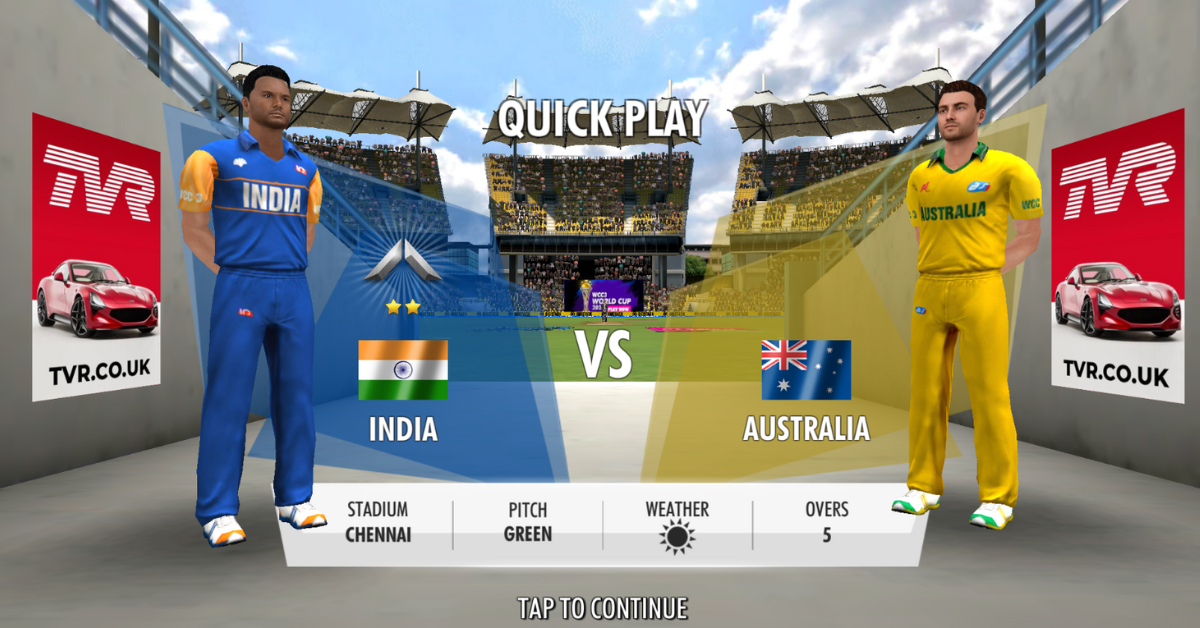 Advertising and live sports events go hand-in-hand with pitch-side billboards surrounding real-world stadiums. This makes in-game advertising  a natural fit for any sports mobile games and this month has been all about the Cricket World Cup 2023 reaching its climax...
read more