Sega and Rovio: A Match Made in Gaming Heaven?
Whether you consider yourself a gamer or not, you're probably familiar with the names Sonic the Hedgehog and Angry Birds. Sega is the legendary Japanese video game publisher of classics such as Sonic the Hedgehog and Virtua Fighter. Meanwhile, Rovio is the Finnish mobile gaming company behind arguably the first global mobile game phenomenon Angry Birds. So what do these two gaming giants have in common? Well, now they're both under the same roof, thanks to a recent acquisition.
🤝 The Deal
In case you missed it, after a string of high-profile takeovers within the gaming industry, the most recent comes from Sega who announced it is acquiring Rovio Entertainment, makers of the popular Angry Birds franchise. The deal is said to be worth around $775 million and is set to be a game-changer (pun intended) for both companies.
🎮 Why It Matters for Gamers
For gamers, this acquisition means exciting mobile games to look forward to. Sega has a long history of producing some of the most iconic video games of all time, and Rovio has proven that they know how to make a mobile game that appeals to a mass audience. Whilst Sega extended many of its franchises into mobile gaming, they've been quiet in recent years and the acquisition will take their mobile growth to the next level. And it's likely this will mean free-to-play games with in-app purchases and ads that can be targeted to specific audiences.
🤑 Why It Matters for Advertisers
The deal also has important implications for brands and agencies who are exploring the possibility of advertising in games. In an interview with AdInMo back in 2021, Jarkko Rajamäki, then VP of Advertising at Rovio talked about how advertising in gaming had already evolved from just banners and rewarded video into more integrated experiences for brands and that advertising was fundamentally important to make mobile games more accessible and the foundation of free-to-play games. 
There's been lots of advances in in-game advertising since then of course and as Sega seeks to move into this space, it's more than likely they will want to integrate natural branded experiences into their games that protect the gameplay and enables brands to be part of the environment. 
Rovio has always been focused on brand partnerships with Angry Birds becoming a global franchise in its own right, which started with one mobile game back in 2009. Mobile gaming still continues to be the most dominant method of gaming and brands should be considering how to access this space as their first point of call.
🤣 The Fun Part
Now, I know what you're thinking. Enough with the serious stuff. Well, if you're a fan of Sega and Rovio, you'll either be looking forward to or in absolute fear of the possible mash-ups. Imagine Sonic the Hedgehog teaming up with the Angry Birds to take on a common enemy. Or how about a new version of Angry Birds that features Akira Yuki from Virtua Fighter as one of the pigs? The possibilities are endless, and I for one can't wait to see what these two companies come up with.
👀 The Future is Bright
All in all, the Sega-Rovio acquisition is very interesting for in-game advertising and the rise of mobile gaming. It's a sign of how important gaming has become, not just as a form of entertainment, but also as a media channel for advertising and brand partnerships. And with these two gaming giants working together, the future looks bright for gamers and advertisers alike! 🚀🎉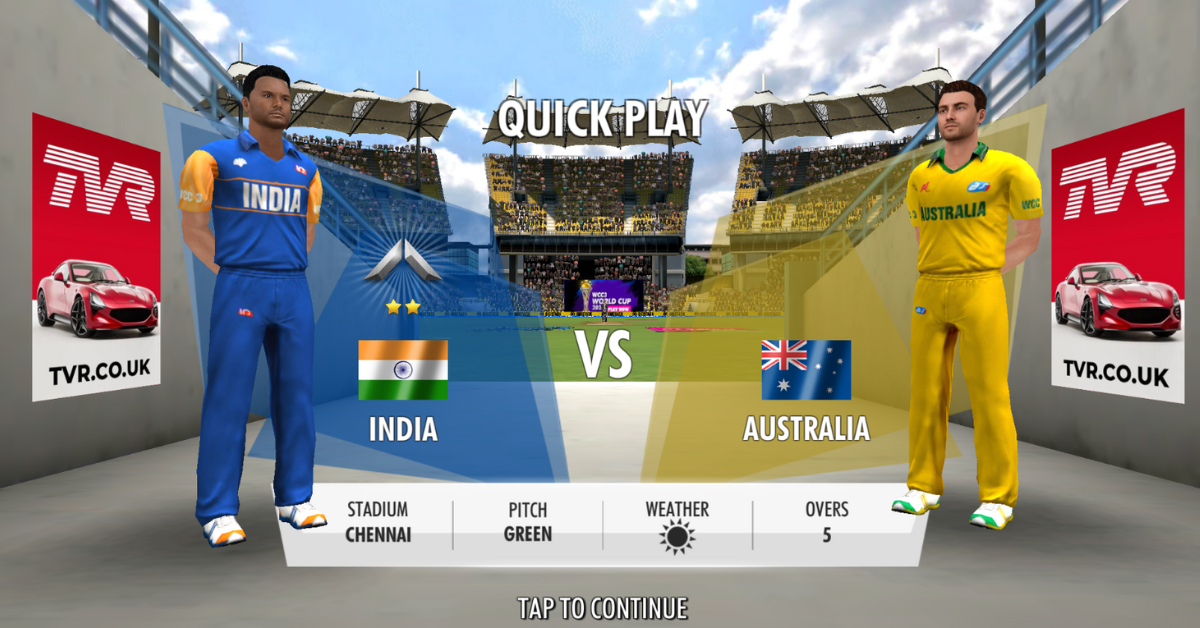 Advertising and live sports events go hand-in-hand with pitch-side billboards surrounding real-world stadiums. This makes in-game advertising  a natural fit for any sports mobile games and this month has been all about the Cricket World Cup 2023 reaching its climax...
read more