Why is everyone still eating at McDonalds?
At DMEXCO 2023, IAB Europe previewed the results of its Attitudes To Programmatic Advertising Survey. Here we lift the hood on one of its key findings: the pivotal shift back to the use of third-party data.
DMEXCO is always a great barometer for digital advertising trends, and without a shadow of a doubt, alongside retail media, one of the hottest themes was sustainability. Across the digital ecosystem it was clear to see a shift from buzzword to committed action in the last 12 months. The UK's Ad Net Zero, an industry-wide initiative to reduce the carbon impact of advertising, was showcased with the clock is ticking loudly towards 2030.
But for AdInMo it was the results of IAB Europe's the ninth annual Attitudes To Programmatic Advertising Survey and the surge in the use of first and third party data in 2023, and the trend of advertisers and agencies doubling-down on their investment in third party data that caught our attention.
Last year's survey reported a focus on the programmatic ecosystem preparing for the deprecation of the cookie. This year, IAB found that while the focus on first party data has continued among advertisers and agencies, then the use of third-party data has grown.
In 2022, 44% of advertisers were using third party data (a reduction from 2021), but in 2023 this has increased to 67% among advertisers and for agencies a whopping jump back up to 81%.
Nick Welch, Chair of IAB's Programmatic Trading Committee asked whether complacency has set in? He suggested that the increased reliance on third-party data could be due to advertisers still holding agencies to the same KPIs and performance metrics, and because no one has really figured out how to deliver against these metrics outside of cookie data 
Pete Danks, VP Product at Magnite gave the perfect analogy: If you're told there is a year left before your favourite fast-food chain disappears from the high street – what are you going to do? The industry is filling its boots and still eating at McDonalds. 
So, is this a temporary step back for digital ad buying?  It certainly questions the commitment to real change and innovation among the programmatic ecosystem. But thankfully it's not all bad. 
Overall, 2023 has seen a 14% growth in programmatic investment in Europe and even though there is a clear continued use of cookies and third-party data, the industry is in parallel looking at how to find new and relevant audiences. 
2023 saw an 66% increase in advertisers looking at using contextual targeting and when it comes to first party data, agencies are leading the way (81%) vs. advertisers (55%).
New formats are a key part of contextual according to Lisa Kalyuzhny, Regional VP for Advertiser Solutions, EMEA at PubMatic. While the year of mobile may never happen, when the safety net of the cookie is finally ripped away, new formats such as in-app and CTV will be even more valuable.
The shifts towards contextual and first-party data bodes well for in-game advertising adoption where AdInMo is already collecting a vast amount of first-party contextual and behavioural data signals on its players. While short-term will undoubtedly continue to be a fast-food frenzy, cookies are going away, and innovative advertisers & agencies should be leveraging new formats and ways of reaching incremental audiences now.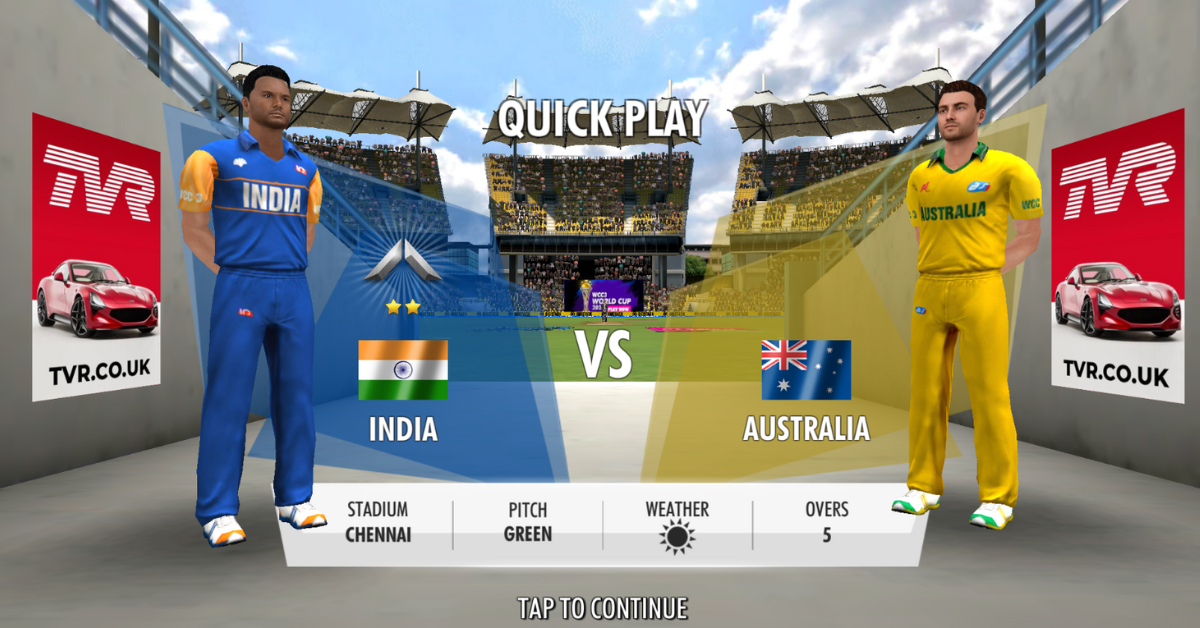 Advertising and live sports events go hand-in-hand with pitch-side billboards surrounding real-world stadiums. This makes in-game advertising  a natural fit for any sports mobile games and this month has been all about the Cricket World Cup 2023 reaching its climax...
read more