Who is Team AdInMo? Part I: Ad Ops
We may be a tech company, but people are the reason we do what we do: improving the player experience, supporting our developer community and creating great brand experiences for our advertisers.
Team AdInMo is at the heart of this and so we chatted to some team members across the business and looked under the hood to find out what it's like to work in in-game advertising.
First-up is Kristina Zhulavska, Programmatic Manager in the Ad Ops team.
What is your role at AdInMo?
My name is Kristina Zhulavska, I'm Programmatic Manager in the ad operations team. I work remotely and manage AdInMo's programmatic demand partners. 
Describe a typical day at work
Playing games! Joking… but sometimes it really is part of our job e.g. when we need to check ad integrations. I look after openRTB operations and I am responsible for standardizing and implementing a programmatic approach within the in-game advertising format. I work directly with our demand partners including agencies, brands and DSPs to create productive alliances. In short, I talk with clients and look for the best way of integration, communicating with tech and business teams. This can include new products or optimized delivery. For example at the moment I am working on rolling out video in a cross-team taskforce, which is super exciting. Being in a startup means you are involved in many processes which is nice and gives you a great overview of the business.
What do you want to achieve in the next 12 months?
AdInMo has built an amazing product, our SDK is light and performant. The team is always proud of developer feedback that we do not break their games! All of the team are focused on optimizing viewability and monetization while at the same time being mindful of things like  brand safety and addressability as well as keeping the player experience as the number one priority.
My goal is to establish in-game advertising as a standard media format with our partners in the next 12 months. Here at AdInMo we establish not only internal KPIs and processes but have helped set the forthcoming industry standards with IAB and MRC and so this new format is about to boom and my goal is to ensure that our solution will be not only innovative but work programmatically. to exceed expectations and prove efficiency of in-game format. We are ready to pioneer this adoption in the ad ecosystem.
What is your favorite all-time game/what game are you currently playing?
As a child of the 90s in Ukraine, it would be fair to say that it all started with Dendy games such as Mario and all kinds of car races (still the best genre), but my real gaming craze started with The Sims. It's hard to say how many hours I spent playing it, building incredible houses and even more unbelievable smacking of the characters' retaliations. Perhaps this time was enough to master a new language, but now at least I know how to design my house of dream. Then everything moved to the mobile and the variety of games leaves no chance to choose just one. I've always liked games with rich art such as Monument Valley. Lineage2 – it was a real obsession, Angry Birds, Royal Match and Among Us – very fun! 
Considering my work, I often play games that we onboard to AdInMo, we look at how ads are displayed and so you can really stick around some game for months, for example my current favorite from AdInMo's inventory is Tower War from SayGames.
What game character would you most like to be?
Definitely one from Among Us, but which one you will learn once you know me better 🙂
What has been your best Team AdInMo moment so far?
Despite the fact that I work remotely, our company creates an environment where all team mates communicate with each other all the time.We are a very close-knit team, and have online happy hours where we play Jackbox games (special thanks to Nathan). One Friday afternoon,  we had to draw a sketch of a T-shirt, which you can then order,  we drew the boldest ideas, but unfortunately this is an NSFW content.
It's not only  about games, but when there are working discussions on fire and you see how everyone is involved in the process, full of ideas, showing genuine interest and craving for the best result.. probably that's what I like the most.
Finally, a topic much debated at AdInMo: Cats or Dogs?
Oh this is a tough one, I adore animals. There was this cartoon at Nickelodeon CatDog where one side is a dog and another is a cat – this would be perfect! 😀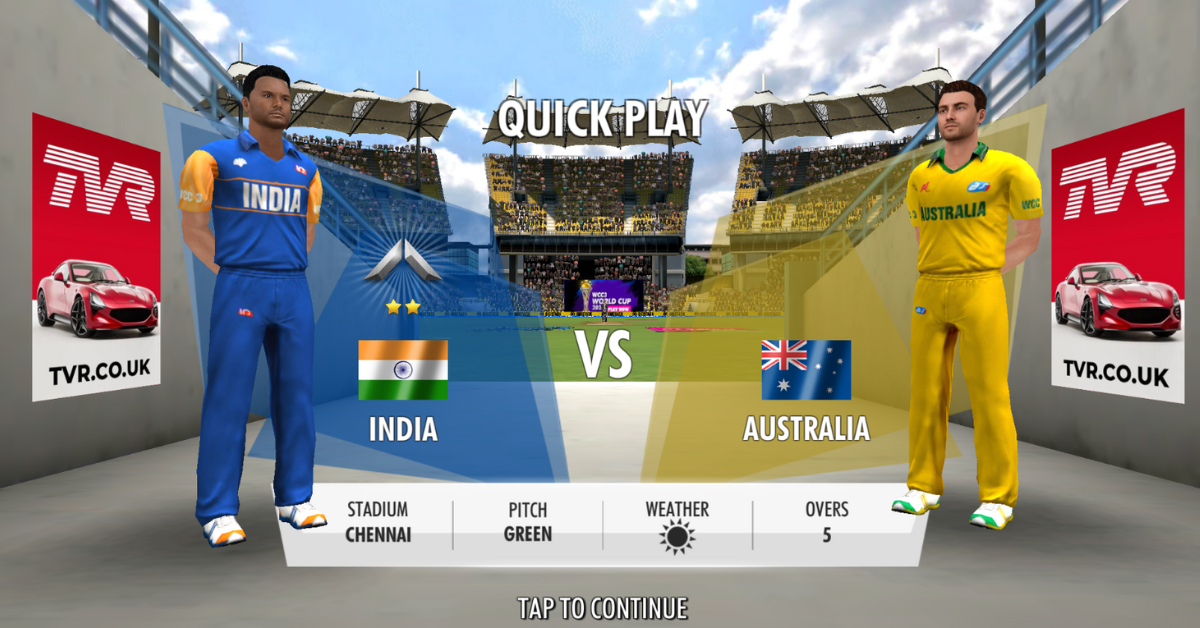 Advertising and live sports events go hand-in-hand with pitch-side billboards surrounding real-world stadiums. This makes in-game advertising  a natural fit for any sports mobile games and this month has been all about the Cricket World Cup 2023 reaching its climax...
read more