AdInMo's Top 10 Games from Pocket Gamer Launchpad #5
Ranging from the familiar to the obscure, from the weird to the wonderful, and most things in between, we've compiled our 10 favourite games from the latest edition of Pocket Gamer's Launchpad, an event which showcases new and soon-to-be-released mobile games.
10: Behind the Frame
Developer: Silver Lining Studio
Platform: Android/IOS/PC
Release: Coming Soon (August 25th)
An interactive narrative experience told through art-based mini-games, Behind the Frame tells the story of a young artist trying to complete her masterpiece, and the elements of everyday life that fill the spaces between. Calm and understated, but with the promise of some emotional notes later on, this looks like a project that's well worth starting up.
9: Zombie Soup
Developer: AeonSparx Interactive
Platform: Android/IOS/PC
Release: Coming Soon
An eye-popping top-down shooter that pits the player against a horde of cartoony-yet-terrifying undead, Zombie Soup looks set to deliver explosive thrills as well as a healthy dose of atmosphere when it blasts its way onto mobile soon. The short trailer shown at Launchpad showcased some story elements, evasive movement options, and a boss called 'Fisher Dave, Crazy Fishmonger'. Clearly a Game of the Year candidate based on that alone.
8: Grimm and Tonic
Developer: Spritewrench
Platform: Android/IOS/PC
Release: Out Now!
If Grimm and Tonic's designation as a 'Noir urban fantasy visual novel' doesn't immediately intrigue you, then it's stylish visuals and smoky jazz soundtrack definitely will. This is a game about working as a bartender in a bar run by Death, where your life is on the line with every drink you pour. You'll mix drinks, chat with regulars, and build up a picture of the intriguing setting of New Eden City as you do so.
7: Storybook Brawl
Developer: Good Luck Games
Platform: Android/IOS/PC
Release: Coming Soon (Android/IOS) Out Now! (PC)
An auto-battler in the vein of DOTA auto-chess and Hearthstone's Battlegrounds mode, Storybook Brawl applies a fun fairytale filter to the genre, letting players draft their favourite characters from their favourite stories, and watch them battle it out against the armies of seven other players for ultimate victory. This game has become a firm favourite among many seasoned card game veterans during it's time on PC, and it should prove even more successful on mobile, where the auto-battler genre thrives.
6: Please, Touch the Artwork
Developer: Studio Waterzooi
Platform: Android/IOS/PC/Console
Release: Coming Soon
A game about art that dares to defy the number one rule of art galleries, Please, Touch the Artwork takes the player on a journey through the development of abstract art with a series of three sub-games, each chronicling the evolution of the medium and the growing complexity of our modern world, for better or worse. The debut title from Belgian developer Studio Waterzooi looks to deliver simple gameplay that supports a strong overarching narrative.
5: Sparklite
Developer: Red Blue Games
Platform: Android/IOS/PC/Console
Release: Coming Soon (Mobile), Out Now! (PC/Console)
A bold adventure game drawing on the age-old traditions of The Legend of Zelda, and the modern advent of procedural world generation, Sparklite has delivered a colourful, action-packed experience for PC and Console players since 2019, and now it's ready to do the same for mobile platforms! With promises of a control scheme optimised to best make use of the small screen, Sparklite looks to be a great time when it makes its mobile debut soon.
4: Mech Arena
Developer: Plarium Global Ltd.
Platform: Android/IOS
Release: Out Now!
The developers of ubiquitous RPG hit Raid: Shadow Legends explode onto the competitive shooter scene with Mech Arena, a team-based arena battler where you choose your mech, tweak and tune them to the height of their destructive potential, then let loose against an enemy team on one of over 20 unique maps. With quick-fire matches and endless customisation options to tinker with, Mech Arena promises to be an experience you can lose yourself in for quite some time.
3: My Child Lebensborn
Developer: Sarepta Studio
Platform: Android/IOS/PC/Console
Release: Out Now!
Following the story of one of the Lebensborn, children specially bred within the Nazi guidelines of purity during WW2, My Child Lebensborn delivers an emotionally-charged narrative experience that tasks you with serving as a guardian to this child, helping them to navigate the landscape of anger and hatred they've been forced to grow up in following Germany's defeat in the war. It's available on all platforms, but it's simple decision-based gameplay feels most at home on mobile devices.
2: Rivengard
Developer: Snowprint Studios
Platform: Android/IOS
Release: Out Now!
Rivengard is a tactical turn-based RPG, set in a world consumed by war. The player must rally heroes to their cause, and level them up by taking part in turn-based battles on a hex grid, where positioning and terrain come into play as key factors. The developer behind Rivengard, Snowprint Studios, also teased a new Warhammer 40K project during the Launchpad stream, but no real information has been revealed on that so far.
1: Noodle Souperstar
Developer: Battle Brew Productions
Platform: Android/IOS
Release: Coming Soon!
Set in a vibrant, colourful world, and populated with a cast of anthropomorphic rabbits, Noodle Souperstar is a cooking game where you complete a series of micro-tasks to prepare dishes in an Asian restaurant, initially moving through a single player campaign before challenging your friends in a competitive cook-off mode. With a satisfying fusion of mechanics and aesthetics, Noodle Souperstar looks set to provide hours of hearty, wholesome fun when it arrives on Android and IOS soon.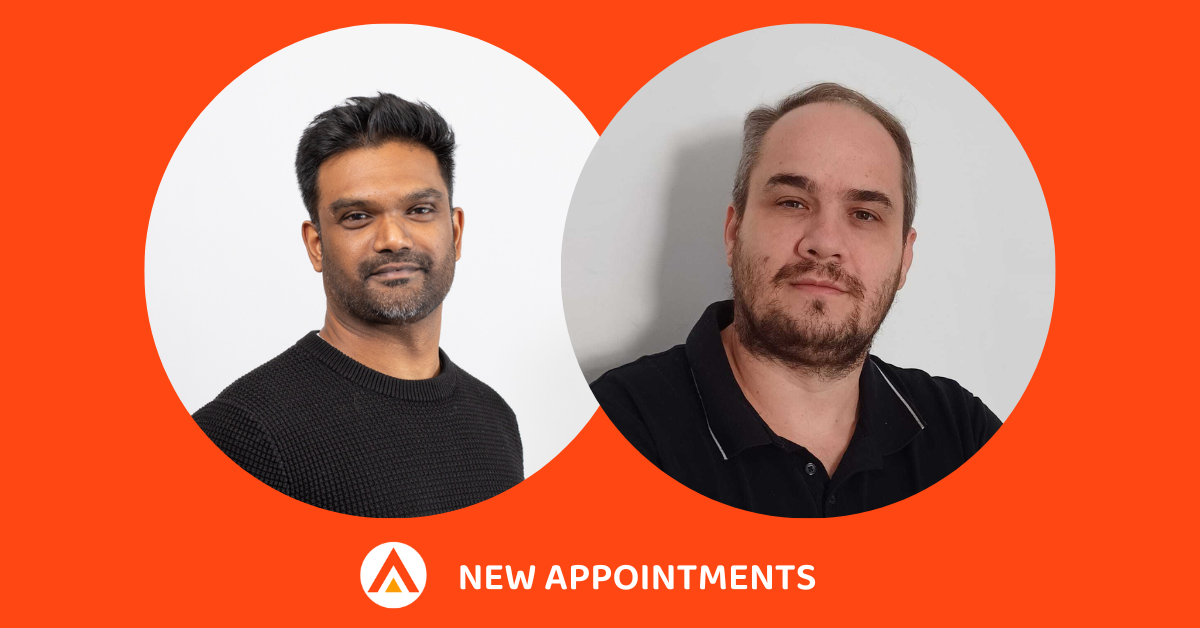 Two former 'MediaMathers' join Team AdInMo's Product Division to build out its measurement and addressability solutions enabling insight driven brand experiences in mobile games.  AdInMo, the mobile in-game advertising platform that gets brands into games in a way...
read more