Developer Case Study – TinyBit Studios
TinyBit Studios is a mobile games developer based in Kharkiv, Ukraine's tech capital. Huge names such as Plarium, Gameloft, and G5 Entertainment have located regional studios in the city – a ringing endorsement of Kharkiv's deep pool of game development talent.
We worked closely with TinyBit's development team on two separate titles: one undisclosed game already available for download and one game still in development on which work continues. TinyBit provided a perfect use case of AdInMo's dynamic in-game ads for three principal reasons:
TinyBit has experience integrating both traditional digital ads and AdInMo into the same game.
TinyBit's sophisticated and hyperreal art style perfectly showcases the seamless and non-intrusive nature of AdInMo ads.
The collaborative process of optimizing both games exemplifies how we like to work with our clients – closely, attentively, and responsively.
1: AdInMo vs. Traditional Ads
Integration
TinyBit's Head of Development, Mark Currie, was hugely complimentary of our process when compared to the "painful" alternative associated with traditional ad networks. The AdInMo SDK is essentially just a pure C# DLO and, as such, it's integration with Unity is trivial from a build perspective. For games built with Unity, integrating third-party ad networks is a demanding process that involves adding separate SDKs for each individual network. This makes for a drawn-out and complicated undertaking where even the smoothest integrations add tens of megabytes to a game's build size.
TinyBit found the process of integrating a traditional ad network to be an extremely frustrating process. In contrast, the team found the process of integrating AdInMo to be "very straightforward and without headaches – from a build perspective, the integration was great."
"Isn't the point of advertising to increase your revenue?" 
Adding both interstitials and rewarded video ads as a first iteration, TinyBit's developers were wary of a negative impact to ratings/reviews and worked hard to pre-empt that impact. Despite putting a block on interstitials for the first 10 minutes of gameplay and capping the number of video ads that players could watch each day, TinyBit's worst fears were realized immediately.
Negative reviews began to appear "front and center" on the game's US App Store page from Day 1 after integration and, worse still, total revenues dropped. The dev team knew that they would have to rethink their ad strategy and remove the intrusions that were impacting reviews, ratings and revenues.
Enter: AdInMo. Mark was compelled by the thought of including ads that had no negative effect on gameplay and, given that TinyBit was already experimenting with background ads for their own forthcoming lifestyle game Fashion Crush, it seemed a "no-brainer" to replace those ads with ones that paid the bills.
Dynamic AdInMo in-game ad in Fashion Crush
Dynamic AdInMo in-game ad in Fashion Crush
2: Seamless, Realistic, Beautiful
For Fashion Crush, a game that gives users the ability to dress avatars in realistic renditions of real-world clothing items available for purchase, AdInMo's non-intrusive and natural visual style is a perfect fit. Like product placement in a movie, our dynamic in-game ads involve no coercion or frustration of the user. Any interaction between user and brand is independently actioned. TinyBit wanted ads that sat easily within a scene, causing no disturbance to the player, and that is what we gave them. 
TinyBit's hyperreal art style gives AdInMo's tech a chance to really flex its muscles and demonstrate just how seamless ad integrations can be. Fashion Crush's use of natural lighting presented both opportunities and challenges, relished in equal measure.
3: Better, Together
Our ads represent a new form of advertising so we are hungry to optimize at every opportunity. We want to understand how these ads work best in games and we're all looking for the same outcome: to have ads looking great in games without detracting from them.
Previously, in the event of issues with ads, TinyBit found that their requests to traditional ad networks fell on deaf ears. We take pride in working collaboratively with our clients to optimize everything from our own native tech, to our ad placements in games,and everything in-between.
We are extremely grateful to have a developer like TinyBit on board. It is our firm belief that a relationship of mutual suggestion, creative expression, and openness to ideas is the most conducive environment to successful game development.
Conclusion
 Having previously fallen foul of traditional digital ads, TinyBit began developing Fashion Crush with the intention of going completely ad-free. It was our unique AdInMo offering that changed things. While embedding dynamic ads into highly detailed hyperreal environments proved challenging, the results speak for themselves. Working with TinyBit Studios allowed us to not only showcase the power of our technology, but to hone it further.
As mentioned, our relationship with TinyBit is ongoing and we look forward to further work together. We will be on hand to celebrate and aid the success of Fashion Crush, which is set for release later in the year. We would like to say a massive thanks to the superb TinyBit development team and, finally, to leave the final word to Mark:
"We have found working with AdInMo to be extremely rewarding, both in terms of results and process. Their responsiveness, enthusiasm, and dedication to our vision provides a stark contrast to our past experiences with digital advertising."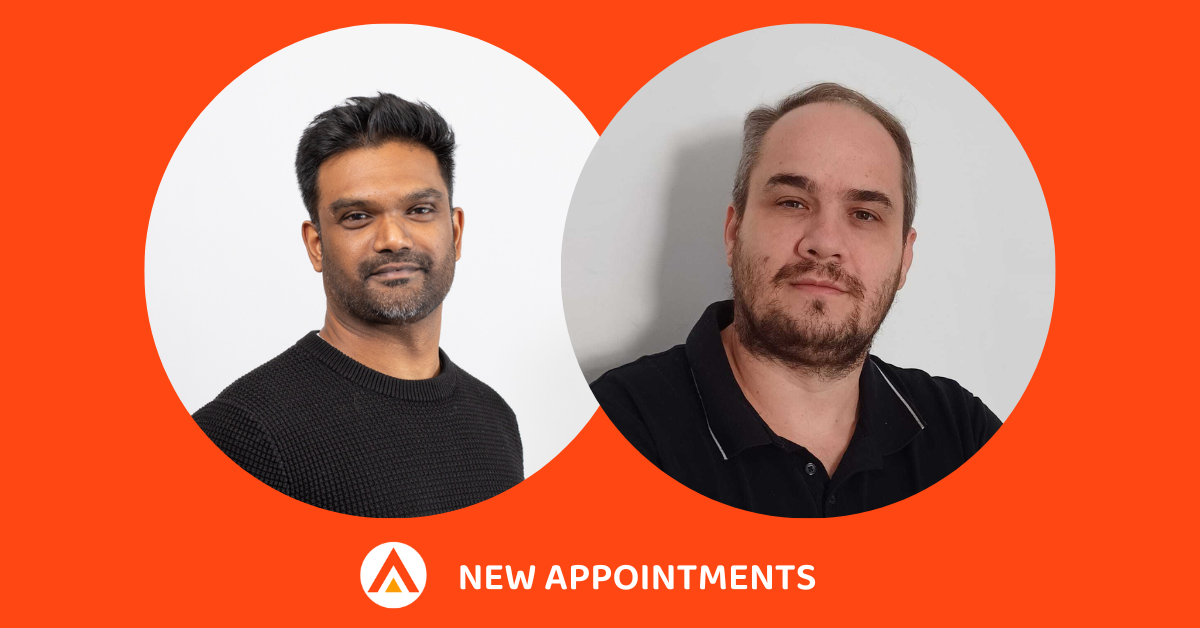 Two former 'MediaMathers' join Team AdInMo's Product Division to build out its measurement and addressability solutions enabling insight driven brand experiences in mobile games.  AdInMo, the mobile in-game advertising platform that gets brands into games in a way...
read more